Zapiain - Premium Sidra Basque Cider (700 mL)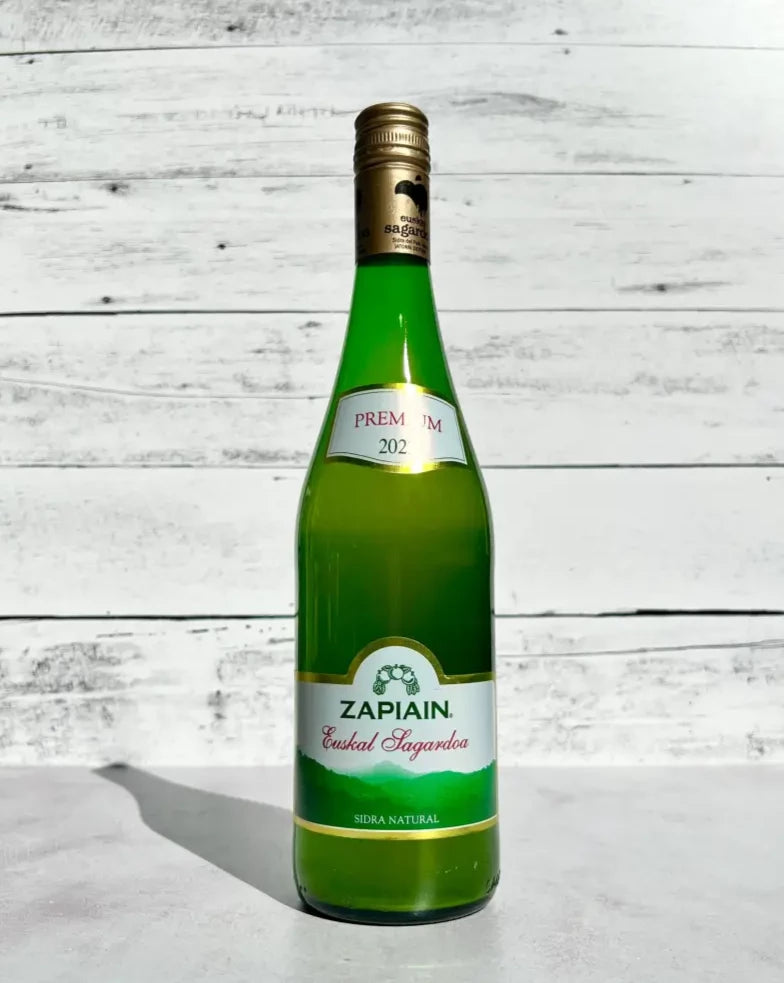 Zapiain - Premium Sidra Basque Cider (700 mL)
Traditional, authentic sidra from Basque Country. Made with a blend of traditional Spanish apples grown on their estate, plus others thoughtfully sourced from nearby farms. Varieties include:  Moko, Gezamina, Urtebi Haundi, Urtebi Txiki, Patzolua, Urdin Sagarra, and Manttoni. Notes of fresh green apple with a pleasant acidity. Pairs well with many foods, especially cheeses, cured meats, or anything grilled.  
Sagardoa may contain sediment, since it is a product that has not been filtered or clarified. Before serving it, it is convenient to homogenize the liquid, holding the bottle in an inverted position and shaking it intensely to dissolve the sediment and awaken the natural carbon content it contains. Pour in small quantities from a modest height to splash a few gulps at a time in your glass. 

Shop our entire collection of Spanish Cider Brands, including several Sidras de Asturias and Sagardoas from Basque Country. 
Learn more about Zapian by visiting their website, here. 
🍎🍐 Varieties: Apple Variety Info Unavailable
Features: Blend and Still (Uncarbonated)
Shipping available across U.S.
In stock, ready to ship

Inventory on the way
Regular price
$15.50
$15.50