Westcott Bay Cider - Pommeau (375 mL)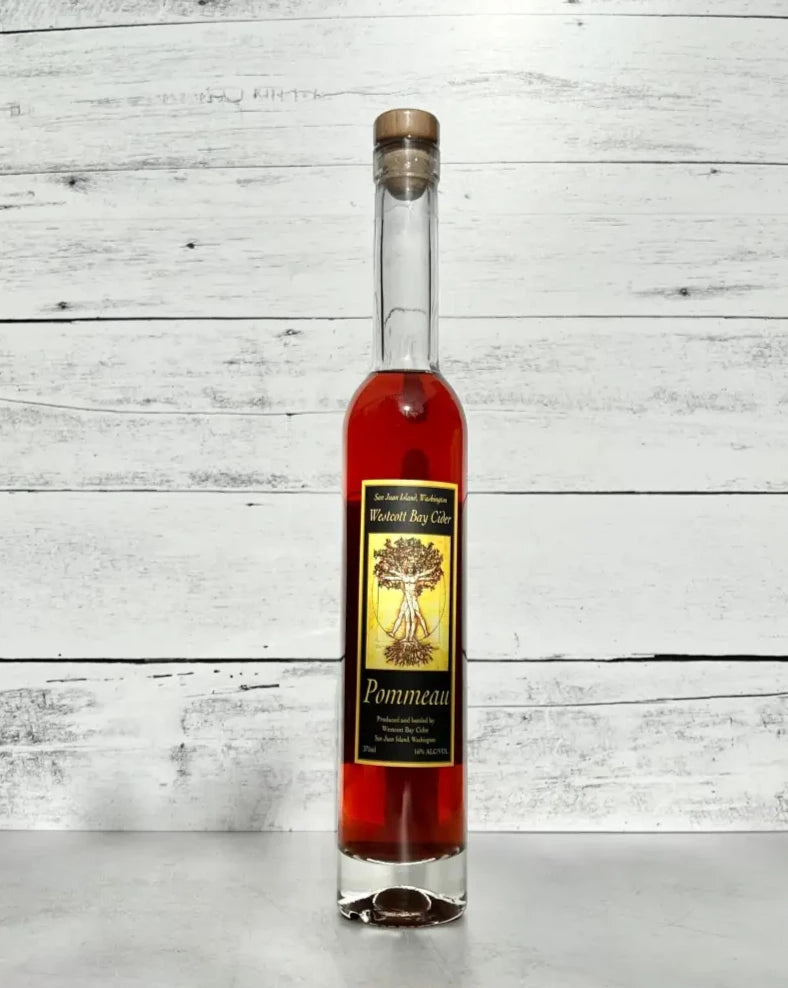 Westcott Bay Cider - Pommeau (375 mL)
Pommeau is a cider-based aperitif made with fresh apple juice and Westcott Bay's delicious Apple Eau de Vie, aged in fine white oak barrels.  It is wonderful before dinner served chilled, and works great used instead of Lillet or Cocchi in cocktails. Also makes for a lovely after dinner sipper.
About Pommeau: French-style apple 'mistelle,' a blend of fresh juice (called 'must') and brandy. Historically, in western France, fresh apple juice was blended with cider brandy to preserve the flavors throughout the year. This operation, known as 'mutage,' was done quietly on the family farm and, for centuries, the method was a closely guarded secret. The result became the local apéritif, called Pommeau - from 'pomme,' meaning apple. A fine Pommeau blends strength, sweetness and delicacy.
Click here to learn more about Pommeau and to browse our collection of pommeau and other dessert ciders. 
Dry-to-Sweet Scale: Sweet
Shipping available across U.S.
In stock, ready to ship

Inventory on the way
Regular price
$40.99
$40.99