Whitewood Cider - Jonathan Single Varietal (500 mL)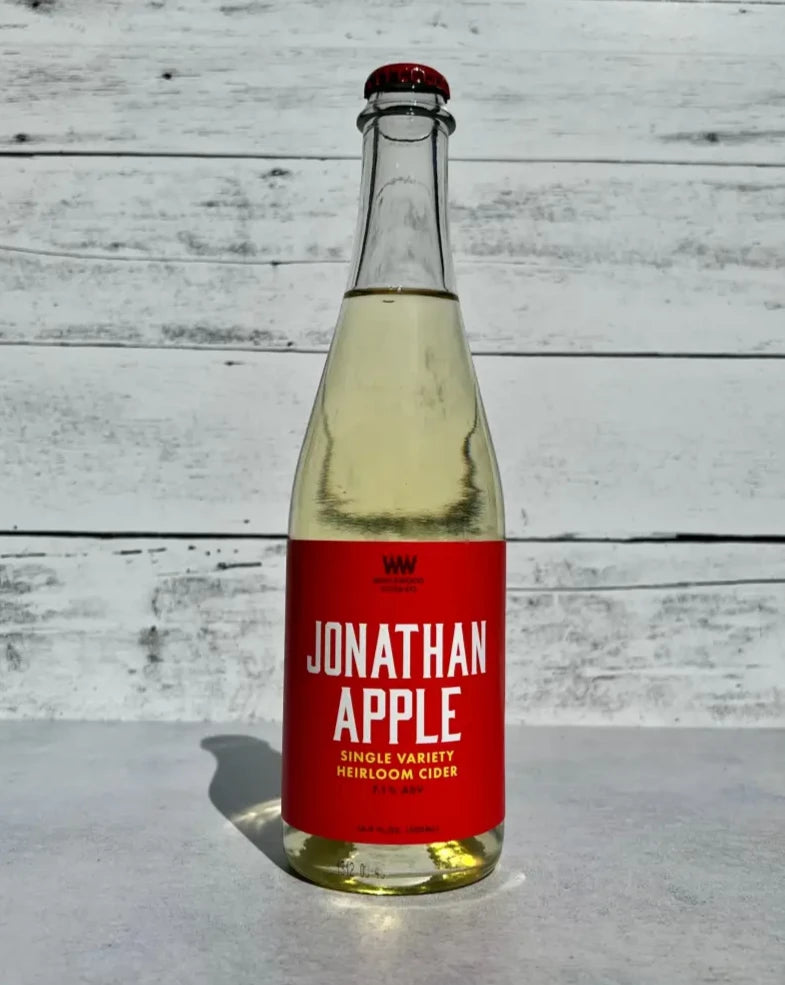 Whitewood Cider - Jonathan Single Varietal (500 mL)
Single-varietal cider made from 100% Jonathan apples, a classic American heirloom apple from the 1800's known for its balance of sweetness and acidity. Full bodied, rich, and crisp with a bright acidity. Notes of fresh apple with juicy flavors of pear, Meyer lemon, pineapple, and citrus. Pairs nicely with Thai red curry.
Dry-to-Sweet Scale: Semi-Sweet
Features: Single-Varietal Cider
Shipping available across U.S.
In stock, ready to ship

Inventory on the way