Herout - Micro-Cuvée No. 1 - Calvados Barrel Aged 2021, Sparkling (750 mL)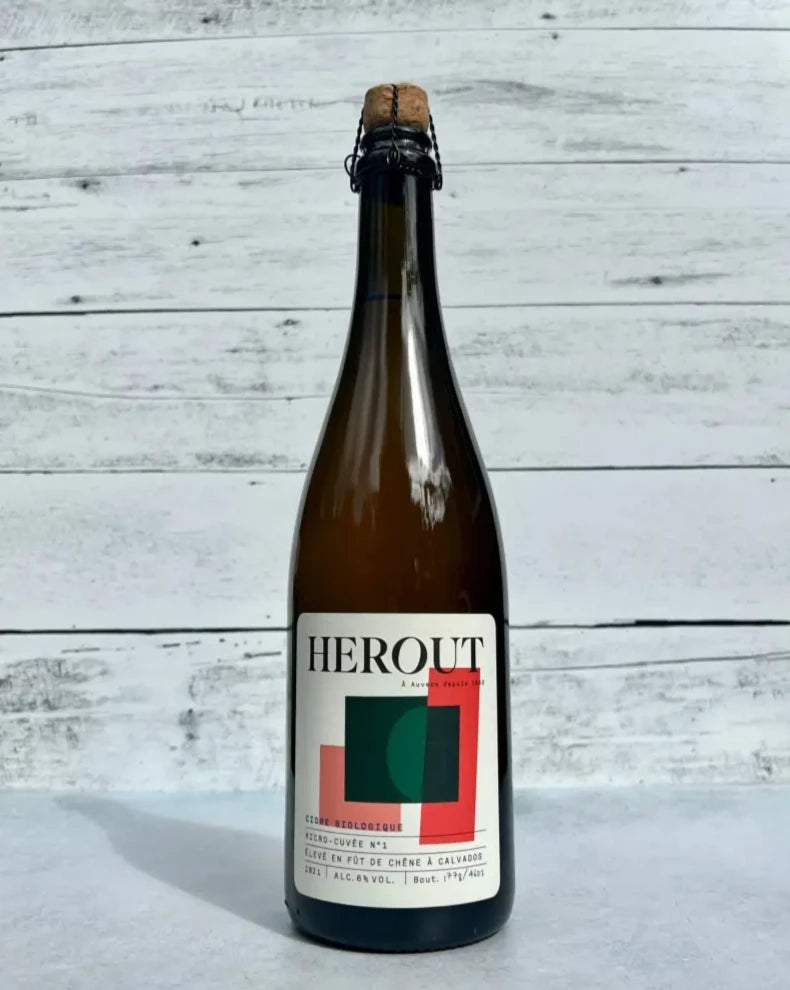 Herout - Micro-Cuvée No. 1 - Calvados Barrel Aged 2021, Sparkling (750 mL)
Sparkling cider made from a blend of French cider apples, primarily Rouge de Canepie, fermented slow over 3+ months in French oak barrels and then aged in Calvados barrels, which reinforces the cider in alcohol and tannins. Balanced by a fruity finish. Delicious! Certified Organic. 2020 harvest year. This edition is sparkling. The same cider is also available still (uncarbonated, available here). A beautiful duo to try side-by-side. Notes of fresh apple juice on the nose and at first sip, with a dried apple skin and tannic finish. notes of honey dew melon and cantaloupe, pear drop, fresh rain, and twigs/apple stem. 
Dry-to-Sweet Scale: Semi-Dry
🍎🍐 Varieties: Apple Variety Info Unavailable
Features: Blend and Barrel Aged
Shipping available across U.S.
In stock, ready to ship

Inventory on the way
Regular price
$36.00
$36.00