Whitewood Cider - Apple Tree Folk (500 mL)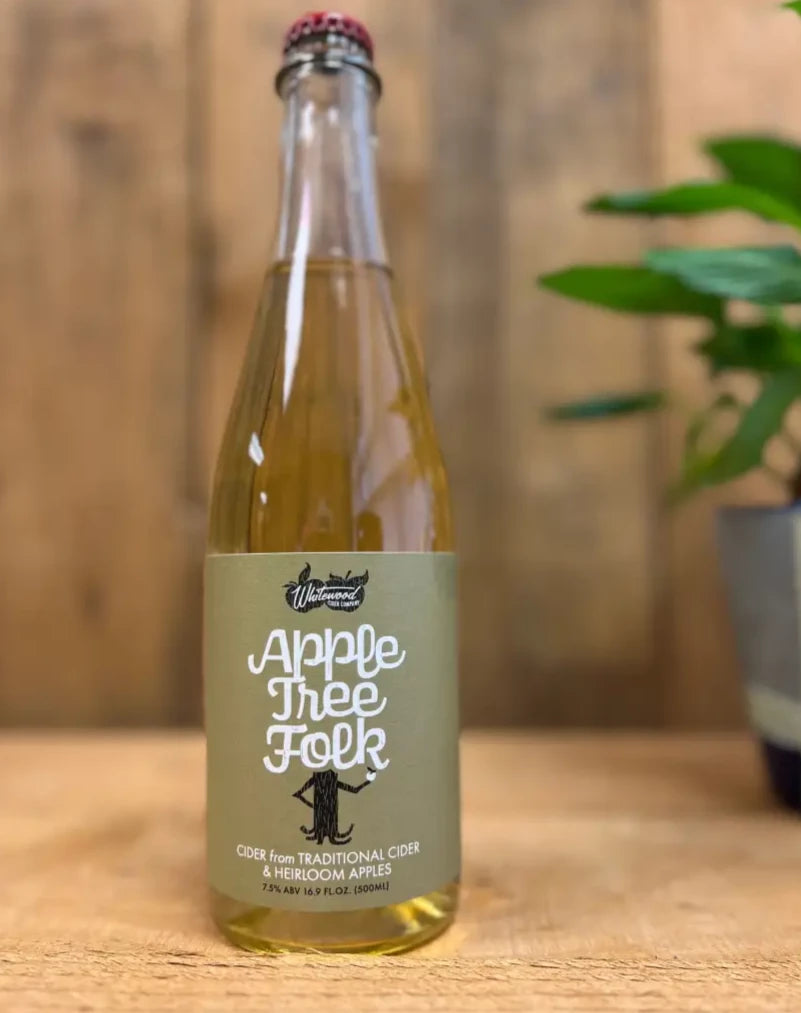 Whitewood Cider - Apple Tree Folk (500 mL)
A cider dedicated to the sentient guardian tree-like beings that appear all throughout mythology around the world. Apple Treefolk are believed to bestow power and youthfulness to those who eat (or drink) their apples. Antique American and European varieties: Ashmead Kernel, Calville Blanc d'hiver, Roxbury Russet, Golden Russet, and Grimes Golden grown at Heirloom Orchards in Hood River, Oregon. A Classic American style Cider. Off dry crisp cider balanced with a touch of sweetness to lift the character of the blend.
Dry-to-Sweet Scale: Semi-Dry
🍎🍐 Varieties: Ashmead's Kernel, Calville Blanc d'Hiver, Roxbury Russet, and Golden Russet
Shipping available across U.S.
Low stock - 2 items left

Inventory on the way