We Pick For You (Curated Cider Box)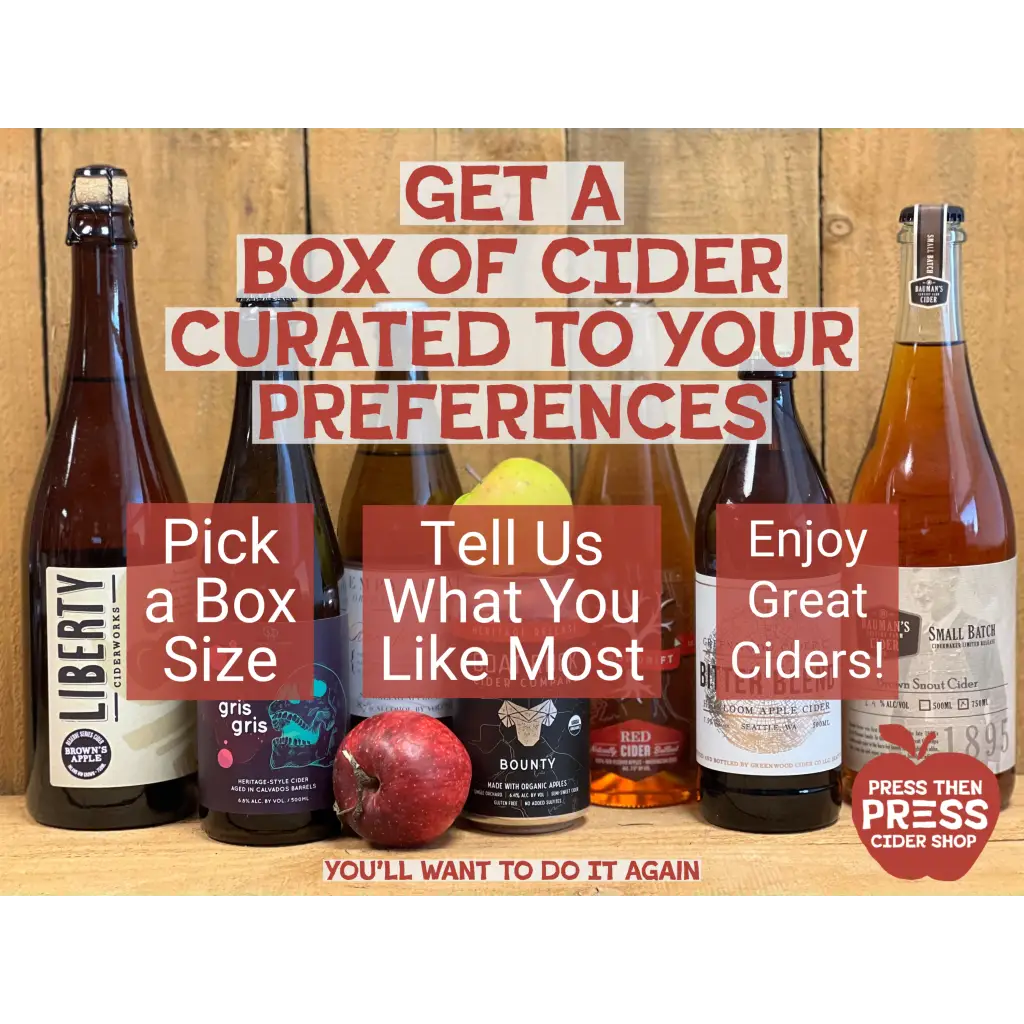 We Pick For You (Curated Cider Box)
Cider might be new to you, you may not know what you like, or you may just have decision fatigue - we are here to help!
Simply add this to your cart, or email us (cider@pressthenpress.com), and our Certified Pommeliers will help you with the rest. In your order notes or email, please indicate any preferences you have, such as:
Once we receive your order or email, we will put together a proposed order and get in touch. You decide if you want to proceed with the order or make any changes. Simple as that!
Price point or number of ciders 
Any taste preferences (likes and/or dislikes)
Favorite ciders or other beverages
Shipping available across U.S.
Regular price
$105.00
$105.00
Sale price
$94.00
$94.00
Save 10%