Christian Drouin - Comte de Lauriston Cidre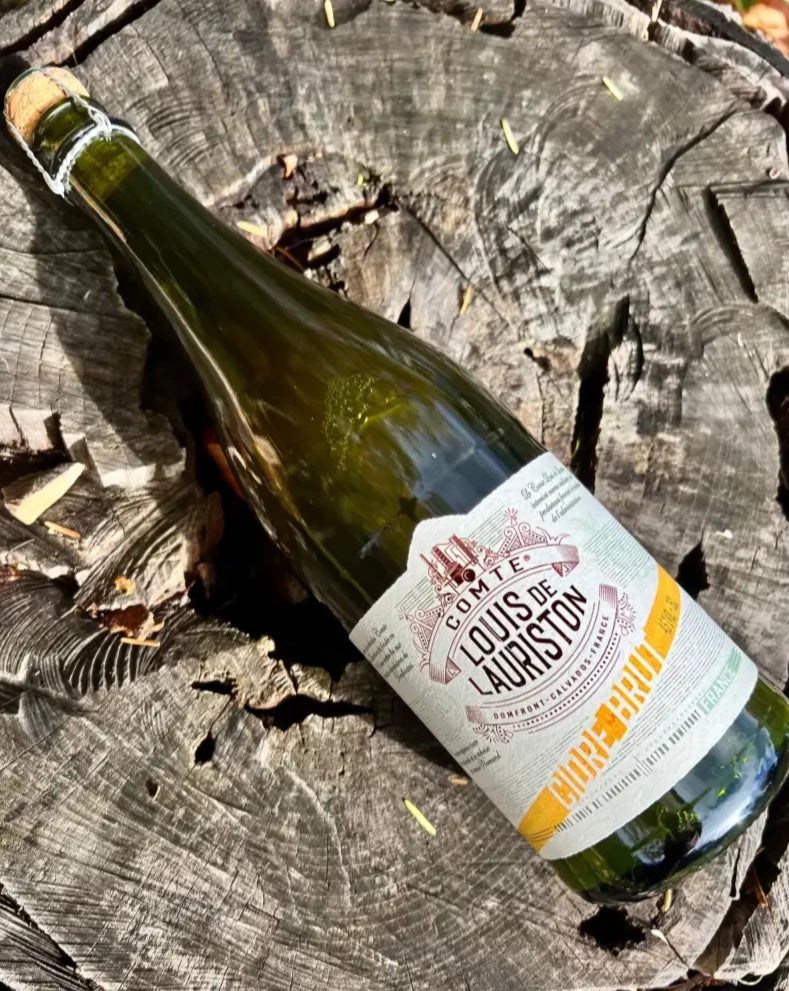 Christian Drouin - Comte de Lauriston Cidre
This cider is made in collaboration with Christian Drouin and famed French Calvados producer, Comte de Lauriston. A traditional Normandy style, sparkling dry cider made with over 50 different varieties of apples which are selected to achieve the right blend of fruit character, tannins and crisp acidity. The apples are allowed to mature (sweat) or a period before they are crushed & juice.
As is common with many Normandy ciders, the fermentation is managed at very cool temperatures, and the cider is racked into new fermentation vessels multiple times, leaving the lees (yeast) behind each time. This process significantly slows the fermentation. Once desired alcohol and residual sweetness levels are reached, the cider is bottled. 
🍎🍐 Varieties: Unknown or Unidentified Apples
Shipping available across U.S.
In stock, ready to ship

Inventory on the way
Regular price
$29.00
$29.00