Greenbank Cider - Whidbey Wild (500 mL)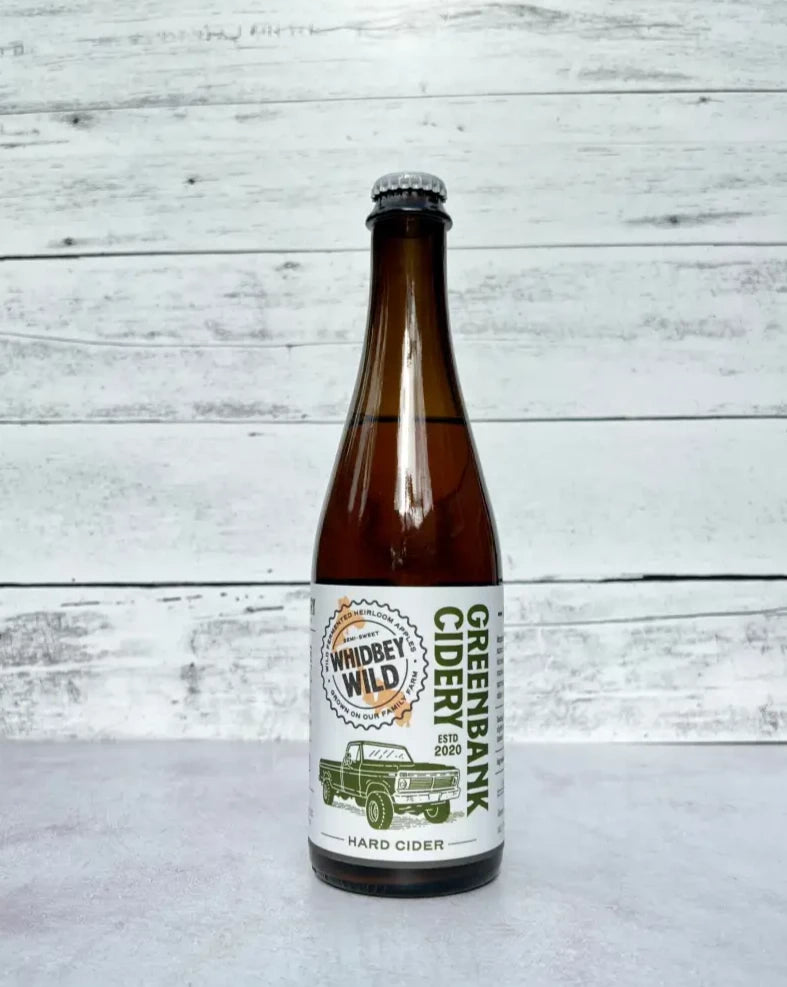 Greenbank Cider - Whidbey Wild (500 mL)
Whidbey Wild is a wild fermented cider made with the final pressing of Greenbank Cidery's harvest season. A blend of bittersweet apples & Jonagold apples are crushed, and then the apple pommace (pulp) and juice is left to macerate (soak) for a couple of days before the juice is pressed off. Greenbank waits until the ambient temperature is cool enough to be optimal for this maceration process, which enables the native/wild yeast on the fruit to grow while also mellowing the tannins from the bittersweet apples.
🍎🍐 Varieties: Jonagold, Dabinett, and Yarlington Mill
Shipping available across U.S.
In stock, ready to ship

Inventory on the way
Regular price
$10.00
$10.00