Pierre Huet - Pommeau (750 mL)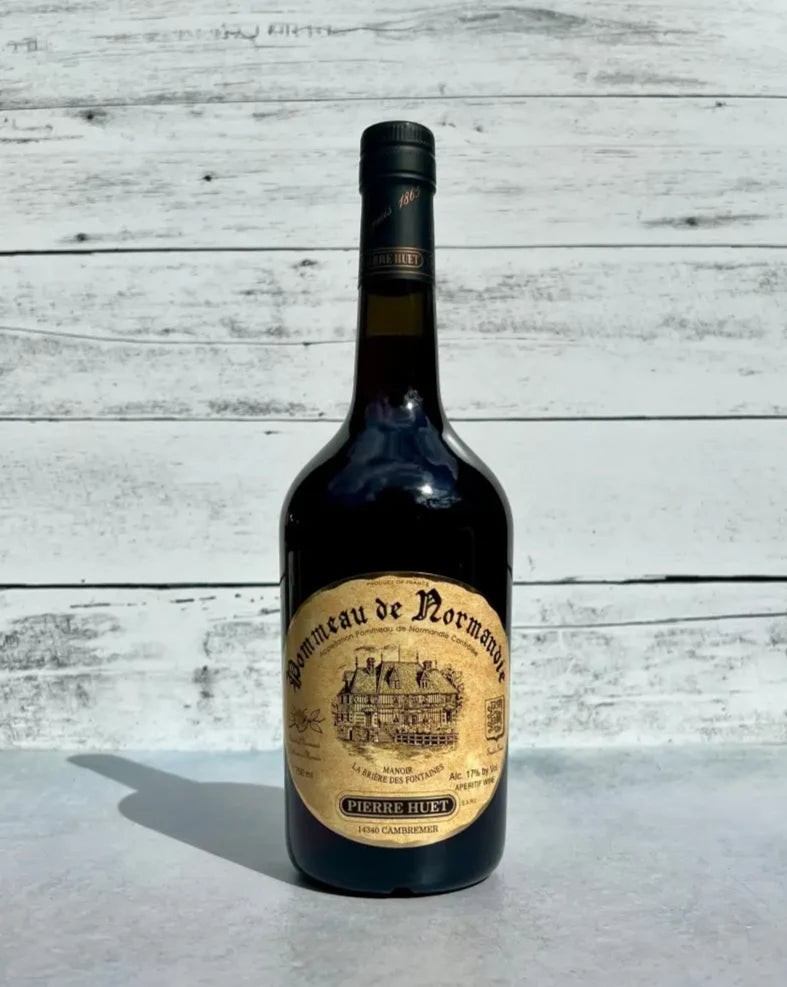 Pierre Huet - Pommeau (750 mL)
A unique and delicious aperitif wine made by mixing 2/3 fresh apple cider and 1/3 one-year-old Calvados (a cognac-style spirit made from apples) then aging it for three to four years in old oak barrels at the Manoir La Brière des Fontaines estate in Normandy, France. 750ml/btl.  17% alc/vol.
Tasting Notes
A beautiful amber color. Rich apple aromas that quickly give way to tastes of almond, honey, cherry and dried fruit on the palate.  A lingering subtle oak finish.   
Awards
Silver Medal - Regional Competition Cambremer 2012
Gold Medal - General Agricultural Competition Paris 2010
Silver Medal - Regional Competition Vimoutiers 2008
How to Serve
Can be enjoyed neat or over ice as an aperitif.  Pairs beautifully with prosciutto-wrapped melon appetizers. A wonderful compliment to apple or chocolate desserts. Also use for cooking and making sauces for seafood.  
About Pommeau: French-style apple 'mistelle,' a blend of fresh juice (called 'must') and brandy. Historically, in western France, fresh apple juice was blended with cider brandy to preserve the flavors throughout the year. This operation, known as 'mutage,' was done quietly on the family farm and, for centuries, the method was a closely guarded secret. The result became the local apéritif, called Pommeau - from 'pomme,' meaning apple. A fine Pommeau blends strength, sweetness and delicacy.
Click here to learn more about Pommeau and to browse our collection of pommeau and other dessert ciders. 
Shipping available across U.S.
In stock, ready to ship

Inventory on the way
Regular price
$40.00
$40.00