Cockrell Cider 6-Pack Bundle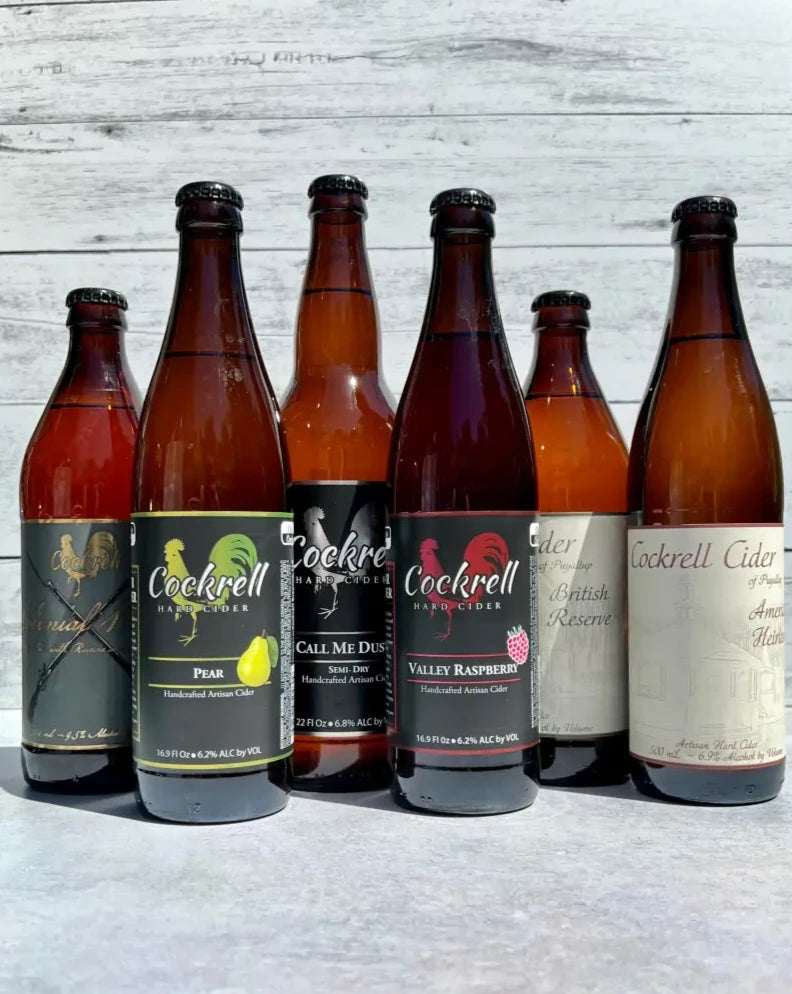 Cockrell Cider 6-Pack Bundle
Enjoy a tasting flight featuring a mix of 6 bottles of cider from Cockrell Cider. We love visiting Cockrell's farm & orchard based tasting room in Puyallup, WA, where they're making ciders ranging in style from dry & traditional, to semi-sweet & fruit forward. This discounted 6-pack includes:
American Heirloom: Semi-Sweet cider made with 100% Roxbury Russet apples grown on their estate orchard. 
British Reserve: Dry cider made with a blend of traditional English cider apple varieties, mostly bittersweet (higher tannins, lower acid). 
Call Me Dusty: Semi-Dry cider with a crisp fresh apple flavor and dry finish. 
Pear Cider: A blend of pear & apples grown locally, fresh fruit forward with a slightly sweet finish. 
Valley Raspberry Cider: A Semi-Sweet cider flavored with fresh raspberries grown on their farm. 
Colonial Winter: 

A traditional New England style cider made by adding brown sugar and raisins during fermentation, resulting in a full-bodied, full flavored cider. 
Shipping available across U.S.
Regular price
$57.45
$57.45
Sale price
$52.00
$52.00
Save 9%